Adrienne Bailon un Rob
I threw up in my mouth a little bit™ for a month with the Intel switch.

I may have to hospitalized if this actually happens.

You should understand the technology a bit more before making assumptions about "evil x86 processors" ( thats Intel and AMD ). The intel processors ( now ) are way better than IBM could produce.

There absolutely nothing wrong with AMD. In recent times they have fallen back a bit ( didn't produce better processors than the AMD64 ) - but thats the way its always been - AMD get ahead of Intel , and vice-versa.

For a long time AMD desktop processsors were cheaper and better than Intels. This has changed since the latest Intel processors. AMD mobile processors have always been second best.

Two years ago, I would have taken an AMD desktop over Intel.

( Yes, I realise this is about mobile processors )
---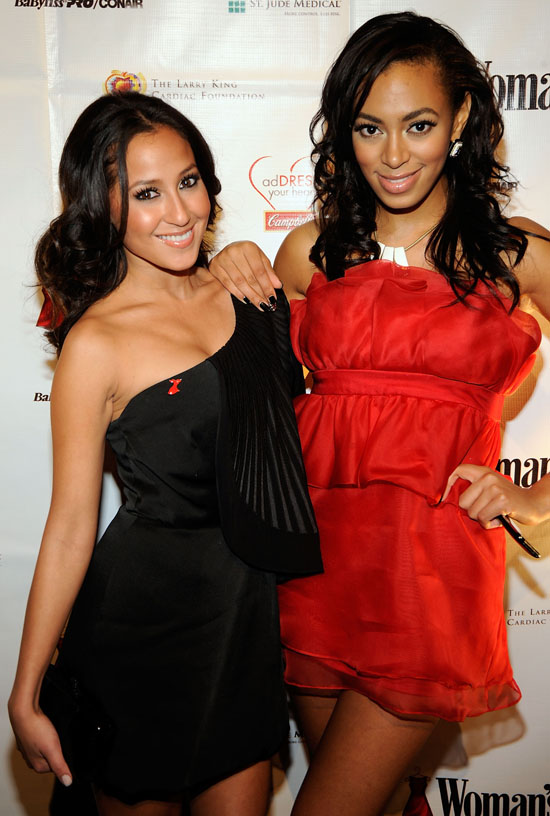 Adrienne Bailon amp; Solange
CorvusCamenarum
Apr 26, 04:09 AM
It's depressing how corporate policies created out of fear of liability, have made it easier to be a gutless wonder than a participant in a civil society.

Of course the employees should have jumped in and stopped the fight, but I agree that McDonalds cannot be held liable for their employee's failure to be decent human beings.

Maybe not McDonalds as a corporation, but that individual franchise, sure.

There was a case here some years ago where a man was dragged from his car while in the drive-through at a local Krystal's (White Castle for you northerners) and had the snot beat out of him by two drunken idiots. That franchise was named in the lawsuit, and he was awarded a couple million dollars.
---
The tattoo girl went so far to
iPod shuffle discontinued entirely

I can't see this happening - not without an imediate replacement (though this may be achieved by significantly reducing the cost of the Nano?)

I've been wrong before though.
---
that Adrienne Bailon and
Not that I really care about the tracking services...but I wonder if Apple will skip the 3G again with this update...
---
Adrienne Bailon#39;s Birthday
The reason I posted my concern about the scratches on the 5G iPod is because I'm a longtime Apple customer. I was one of the first to buy the iPod when it came to market. I love Apple products.

However, Apple has responded to this scratch issue very poorly. Apple won't even acknowledge that there is a problem, blaming scratches on customer abuse.

Well when you start blaming the customers, then you are definitely on the wrong road. Customers who are not enamored of Apple (don't own a Mac) will switch to the Zune. If you can't understand the basics of how the market operates, then I can see why you are taking potshots.

SavMan hasn't provided any reference or link to support his claim, true or not, physics or not. His claims are anecdotal. Second, whatever the cause of the proliferation of scratches which have generated many, many complaints, denying that scratches exist is foolish, indeed stupid.

If Apple wants to keep its iPod cash cow, I sincerely hope that they address the scratch issue. There is serious competition on the horizon (Zune) and you can't take the customer for granted anymore.
---
Adrienne Bailon in 2009
I like it as it is in Snow Leopard.

If Apple listened to all the "I like it as it" people we would still be on platinum. :)
Doesn't hurt to change things every now and then.

I wonder if this was in response to actual user feedback, or if Steve just decided one day…
---
with Adrienne Bailon.
Mitthrawnuruodo
Aug 2, 05:44 AM
You New York is New York, part of the USA.That's why I said local government... you have that in the US, too, you know... :rolleyes:

Saying that you are small, rich and well educated... And then you even say, you are technologically advanced?

Have you been to Singapore, Kuwait, Japan? I can name a few more places, but let's keep the list short. No I haven't been to any of those places. But what has that to do with anything...? :confused:

Again, this is not a contest, and I didn't even say we were the most technological advanced population in the world, nor the richest.

Just that we as population in general are rich and technologically advanced. Or don't you agree with that?
---
Getty Images / View Original
minnesotamacman
Sep 12, 07:47 AM
False Alarm... I think my update was to 6.0.5, which is strange given I update all the time on this MBP... Sorry for the false alarm guys. Back to speculating!
---
adrienne bailon tattoo of
infidel69
Apr 11, 12:22 PM
It'll be really cool if they release a free beta for a year or so like they did with W7. The W7 beta was very stable and knocked off a nice chunk of money from a new build (for a while anyway)
---
adrienne bailon leaked
Burgess07
Apr 29, 02:35 PM
http://forums.macrumors.com/attachment.php?attachmentid=283485

Damn :(
---
Adrienne Bailon
Now: corporate contributions are legal money laundering operations. If you follow the money, I pay for goods which go into company funds which are used to contribute to buy Republican candidates who are dedicated to passing corporate-friendly laws that make my air dirtier and my food unhealthier, and that lower my standard of living until they finally ship my job to another country. Nice racket they have going. Has anybody ever noticed that the well never dries of money to buy off our government? I just love watching them cry about regulation; very classy.

Almost took the words right out of my mouth. Anyone who doesn't realize the hypocrisy in the original statement has their head in the sand.
---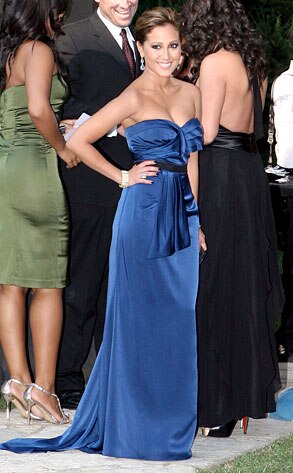 Adrienne Bailon#39;s
This is exactly the kind of dream house I'd want! Quite big but not too big to loose control over it. Everything makes sense in it and there's nothing unnecessary. I wonder what it would look like on the inside, colors, tables, walls, floor, lights and all that.
---
and his Adrienne tattoo
MacAddict1978
Mar 25, 10:27 AM
The only problem with these comments is that vista did not suck. Running it on boot camp was a great experience and almost had me switching to it full-time. Running windows 7 on boot camp HAS done that for me at least at work, although I still prefer some of what vista had to offer.

The dock could never dream of being what the superbar is though, and that's almost enough.

No Vista didn't suck... it blew! "It's Megamaid sir... she's gone from suck to blow."

The features that were nice additions to Windows in Vista were all... well, things we already had in OSX for years! Without the bugs, hang ups, crashes, resource hogging... Just saying. Win7 is what Vista should have been and wasn't. And while there's nothing innovative or original in Win7, it is probably the best version Microsuck has put out there.

More interesting to me though, where do Apple and Microsoft go next? Lion's new features are nice, but not ground breaking "I'll die if I don't have that!" features. Less is looking to be more these days.
---
Rihanna gun tattoo- TONIC
As I said, I understood the point you were trying to make. But.... you can't take two non-TSA incidents and use those to make a case against the TSA specifically. All you can do is say that increased security, similar to what the TSA does, can be shown to not catch everything. I could just as easily argue that because the two incidents (shoe and underwear bombers) did not occur from TSA screenings then that is proof the TSA methods work. I could, but I won't because we don't really know that is true. Too small a sample to judge.
Well actually we know the TSA methods don't work because both of the incidents were from European airports that mirror what the TSA does. Added to the number of weapons that make it through TSA checkpoints, it's easy to see that the TSA does in fact not work to the extent that it is expected to.
Did you not read my post above? Or did you not understand it? Or did I not write clearly? I'll assume the 3rd. Past history is that bombs are not put on planes by lone wolf fanatics. They are placed there by a whole operation involving a number of people... perhaps a dozen, maybe? The person carrying the bomb may be a brainwashed fool (though, surprisingly - often educated) - but the support team likely aren't fools. The team includes dedicated individuals who have specialized training and experience that are needed to mount further operations. The bomb makers, the money people, the people who nurture the bomb carrier and ensure that they are fit (mentally) to go through with a suicide attack. These people, the support crew, are not going to like 50/50 odds.
I understood your rather simplistic attempt at game theory just fine. The problem remains that one side is not a rational actor. The command portion of terrorists have virtually nothing to lose with a botched attempt, and neither does the fanatic patsy. A 50/50 ratio isn't good enough for our security because the downside for both command and patsy are much smaller than the upside (from their perspective). The chances of failure need to be much higher in order to effectively deter terrorists.
You are right. There has been a cost to dignity, time and money. Most of life is. People are constantly balancing personal and societal security/safety against personal freedoms. In this case what you think is only part of the balance between society and security. You feel it's too far. I can't argue. I don't fly anymore unless I have to. But, I also think that what the TSA (and CATSA, & the European equivalents) are doing is working. I just don't have to like going through it.
Sacrificing these things is appropriate when there is a tangible gain. There hasn't been much of a tangible gain with TSA, and this is coming from the head of Israeli Security. We're paying a lot and getting almost nothing in return. Every year there's a new "standard" put out there to make it seem like TSA is doing something, but time and again security experts have lambasted TSA and its efforts as a dog and pony show.
Your own opinion of flying should be an example of how ridiculous things have gotten. If people now become disgruntled and irritated every time they fly, for perhaps marginal gains in security, then our methods have failed.
Give the man/woman/boy a cigar! There is no way to prove it, other than setting controlled experiments in which make some airports security free, and others with varying levels of security. And in some cases you don't tell the travelling public which airports have what level (if any) of security - but you do tell the bad guys/gals.
It is difficult to prove, but you can make an educated guess about what the cause is. Other than the correlational evidence, there is no other good data to suggest that TSA has actually been effective. In no field is correlation enough to establish anything but correlation.
I cited a sharp drop-off in hijackings at a particular moment in history. Within the limits of a Mac Rumours Forum, that is as far as I'm going to go. If you an alternative hypothesis, you have to at least back it up with something. My something trumps your alternative hypothesis - even if my something is merely a pair of deuces - until you provide something to back up your AH.
No, that's not how it works. If you want to assert your idea as correct, the burden is on you to show that it is correct. I am going to try to poke holes in your reasoning, and it's up to you to show that my criticisms are invalid on the bases of logic and evidence.
So far you've only cited correlation, which is not sufficient evidence for causation. You ignored my criticism based on military intervention, changing travel patterns, etc, and only want to trumpet your belief that correlation is enough. It's not. If you don't want to do more on Mac Rumors, then don't post anymore on this topic concerning this line of discussion.
Ashley Tisdale Got A Tattoo
please no page 1 vs page 2 comments... :)
Cheetah Girl Adrienne Bailon#39;s
Though i wanted a 4" screen, a 3.7" screen is a great compromise. I like the fact that it fits the current form factor.

BTW those images look like cheesy photoshop mock-ups
---
Adrienne Bailon has a new
lostontheisland
Apr 5, 04:56 PM
Wirelessly posted (Mozilla/5.0 (iPhone; U; CPU iPhone OS 4_3_1 like Mac OS X; en-us) AppleWebKit/533.17.9 (KHTML, like Gecko) Version/5.0.2 Mobile/8G4 Safari/6533.18.5)

Wirelessly posted (Mozilla/5.0 (iPhone; U; CPU iPhone OS 4_3_1 like Mac OS X; en-us) AppleWebKit/533.17.9 (KHTML, like Gecko) Version/5.0.2 Mobile/8G4 Safari/6533.18.5)



better than being angry over someone elses opinion.

I'm not angry. There's a difference between being angry and having a civilized argument that DOESN'T involve name calling.

first-chill!, second-chill a little more, third-am i not within my own rights to call something as i see it?or is that reserved solely for you?the choice of words i use are just that my choice so take your opinion about me elsewhere as after some thought iv decided I couldn't care any less what you say.
---
Adrienne Bailon and
appleforever
Aug 7, 04:02 PM
Sweet. $500 for the 20" with the edu discount??


What school. I logged in under education and it is $649 for the 20".
---
pic adrienne bailon
JForestZ34
Mar 17, 04:18 PM
Bottom line is this kid probably got fired and is now liable for $300 bucks, is seen as a thief by his family, friends and ex-coworkers, will probably hold a guilt trip for some time and probably start him down the road of failure. All this kid was doing, was trying to work at a job. Something admirable. But it's all ok. Because you have your iPad2 at a discounted price. enjoy yourself.


Why are you saying that the OP is the only one to blame.. It doesn't matter if the kid is trying to work a job and is being admirable... The point is HE KNEW he didn't have all the money and yet let him walk out with the ipad.. The employee is TOO MAKE SURE the customer paid what is owed.. Don't act like the OP is all at fault...


How many times did you pick up a penny from the leave a penny- take a penny thing at register in a WAWA or someplace.. Is that your money to take.. NOPE... SO everybody get off their high horse cause we all know damn well you would do the same thing...

How many of you go to out to eat and see that they didn't but a soda on your bill or they forgot to put your appetizer on it.. Do you tell the waitress that she forgot to but it on your bill? I BET NOT... I bet 90% of you would not say a word if you could save a few bucks...


James
---
MS still playing catchup by the looks of the feature list in my opinion.
Actually its the other way around. Windows 7 has leap frogged apple in terms of functionality, UI and usability.

Apple needs to play catch up by adding some features to OSX.
---
The Mini is pretty powerful. Sorry to discount your argument, but I think that it's more than enough for people out there that aren't power users/computer nerds. Heck, my dad runs engineering software all day long on his Pentium 3 733mhz, 256MB RAM computer and doesn't feel the need to upgrade.

It being in a small case is even better for the common user. Maybe to us, a small case seems like a bad computer, but the specs are similar to MacBook specs, which seems like enough for almost all users out there.

Minis suck for gaming (and iMacs aren't much better). Much as people like to play this issue down, I think it's relatively significant problem for machines that are being primarily marketed at home users.

Certainly, the single biggest reason I haven't replaced my Desktop PC with a Mac - despite *really* wanting to (even though it would run Windows as much as OS X) - is because a Mac that can play current games well is frighteningly expensive.
---
, doesn't change the fact that you are being fooled by the fearmongering of governments ever since 9/11 so they can piece by piece whittle away your rights to privacy and not having to risk your health for stuff like business travel.

My friend, I hate to hurt your feelings, but I have been all over this planet and talked to people that would love to do nothing but kill Americans. I have no problems giving up a little (and it is little) piece of freedom to ensure the plane I board is as safe as we can get it. If that means they search a 6 year old then so be it. I'm also fairly certain that the government is not trying to take away our freedoms. We have had our heads stuck in the sand for years over terrorism thinking it would never happen here. Now, it has and at first people were blaming he government for not reacting soon enough... "How could you let this happen to us!" Then they implement some control to plug a rather large hole and the reaction is "you are taking away our freedom!"

You can't have your cake and eat it too. The TSA is not the best solution but it is the only reasonable one at this time. Like I said, quit complaining and come up with a better solution then send it to your congressman otherwise you are just making everyelses lives miserable who have to listen to you whine.
---
I'll bet they allow it to be downloaded from the App Store, and boxed copies will only come on USB stick.
I don't know, that would be one big download. With people still using dial-up, I'm just not seeing it. As for the USB stick, that would be neat and the best way to go, because of the AIR.
rockthecasbah
Nov 16, 02:29 PM
As it has been said, I agree that AMD shows promise and is a good option for down the road, but the fact is that Intel is just a better option right now. They have more of the ability to develop the chips Apple needs at the quantity they need them, and the timeline is there so it's Apple's call, not the chipmaker's, when they can release upgrades. Down the road, possibly, but not right now.
---